This article was written in collaboration with NTUC Enterprise. All views expressed in the article are the independent opinions of DollarsAndSense.sg
In a previous article, we highlighted the expenses that parents can expect to incur during pregnancy. Depending on the hospital you go to, you may spend anywhere between under $5,000 (class B2 ward, normal delivery) to more than $15,000 (private hospital, caesarean) from pregnancy to delivery.
Once your baby is born, the cost you incur continues on. In this article, we will explore how much parents can expect to spend on caring for their little ones in the first year.
Do note that while our estimates are conservative, it's still possible for you to spend less if you don't require everything that we have listed or are able to source for cheaper alternatives.
1. The Consumables
We define "consumables" as things your baby will frequently need, making it a recurring cost for parents.
Diapers:
Six to eight diapers a day…every day. Not only would you become an expert in changing diapers, you will become familiar with the various brands and how much each diaper costs.
In the table below, we have listed some common brands. It's not an exhaustive list and there are many more brands you can choose from. There are also variations of diapers even within the same brand. Prices are before any discounts or promotions.
Source: NTUC FairPrice
While it's possible to find cheaper diapers, you should be mentally prepared to pay between $0.23 and $0.30 per diaper, instead of expecting that you can surely find cheaper alternatives. If your baby uses about seven diapers a day, this can add up to $50 to $60 each month.
How You Can Save:
One simple way to save money is to buy in bulk. Brands tend to offer discounts if you buy more at a time. For example, Huggies sells three packets of newborn diapers for $47.95, instead of $59.85.
Formula Milk:
For the first six months, breastfeeding is encouraged. If mothers are able to completely breastfeed their babies, they will be able to save some money by not having to buy Stage 1 formula milk.
After six months, some parents may opt for Stage 2 formula milk. You can expect your baby to consume about three 900g tins per month. Here is a non-exhaustive price list of popular formula milk in Singapore.
Source: NTUC FairPrice
*20% discount for AptaAdvantage, NTUC Plus! or NTUC Plus! Cardholders
Depending on the brands you choose, you can expect to spend $90 to $170 per month.
It's worth noting that not all babies will be able to breastfeed, and hence, your cost will be higher if you need to purchase Stage 1 formula milk for your baby.
How You Can Save:
There is a common misconception among some parents that paying for more expensive formula milk equates into getting higher quality products. This is not true.
The Ministry Of Health has debunked this myth earlier this year when it made it explicitly clear in a statement that "all infant formula sold in Singapore, regardless of price, meets Singapore's food regulations and the nutritional needs of healthy infants."
 Source: Health Promotion Board – Milk Powder Singapore Comparison
It also added that while "some infant formula companies claim that their particular brands of milk powder can do more. The scientific evidence for this is weak."
Whether it's an expensive tin of formula milk powder or an affordable alternative, the fact is simple; all formula milk sold in Singapore is good enough.
You can opt for more affordable brand such as Australia's Own that would provide all the nutrients your little one will need at a much lower cost. This could easily save you about $100 a month.
Consider buying in bulk as well. Take for instance, NTUC FairPrice sells 6 tins of Australia Own (Gold) for $147.50, which works out to be $24.50 a tin.
You should use discounts whenever you can. For example, you can enjoy a 20% discount for Aptamil formula milk at NTUC FairPrice if you are an AptaAdvantage, NTUC Plus! or NTUC Plus! Cardholders. This will help reduce the cost of a tin of Aptamil Gold from $54 to $43.20, saving you about $10 per tin.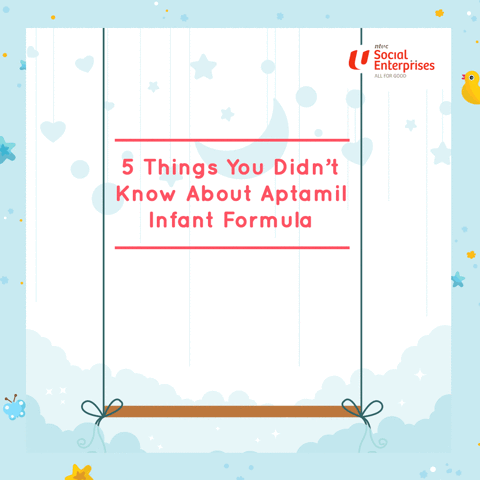 Other Consumables:
They are other consumables you will need to buy. Here is a non-exhaustive list to prepare for.
Some of the free baby essentials you can find in your NTUC Good Start Bundle.
Here's the breakdown of what you can expect to spend on consumables in your first year.
* Calculation assumes baby is breastfed for first 6 months
2. Non-Consumables
Our definition of "non-consumables" are products that you only have to purchase once. Here's a non-exhaustive list of items you likely need to buy.
It's hard to estimate how much parents need to spend. Parents who buy more toys and clothes will naturally expect to spend more. Some parents will also receive some of these items as gifts and can save a little.
Nevertheless, it's prudent to budget for these items, rather than to be surprised by their costs later on.
How You Can Save:
You can save money on many non-consumables by opting for pre-owned items that are in good working condition. These include prams, car seats and baby carriers.
For some items such as clothes, there is no need to buy too many brand new. Babies will quickly outgrow them within weeks so your little one may end up wearing them just once or twice.
Instead, parents can rely on hand-me-downs from other family members and friends. Many parents don't mind giving away items that their babies have outgrown, so this is one way parents can help one another save money.
3. Medical Cost
During the first few months, you may visit a pediatrician to ensure that your baby is growing healthily. These visits are usually scheduled at growth milestones such as 1-month, 3-month, 6-month, 9-month and 12-month. If you opt for a private pediatrician, you can expect to pay around $200 per visit.
Your baby will also need to take the mandatory vaccinations. If you opt to have your baby's vaccination done with the pediatrician, you will need to pay for it. You can expect to spend $1,000 or more on these mandatory vaccinations.
How You Can Save: Use Polyclinics Instead
If you are a first-time parent, you will be happy to know that all mandatory vaccinations for babies are free at polyclinics. You will only be charged for doctor consultations (when required), medicine prescribed, or any optional vaccinations. You can use your child's CDA or Medisave account to pay for the optional vaccinations.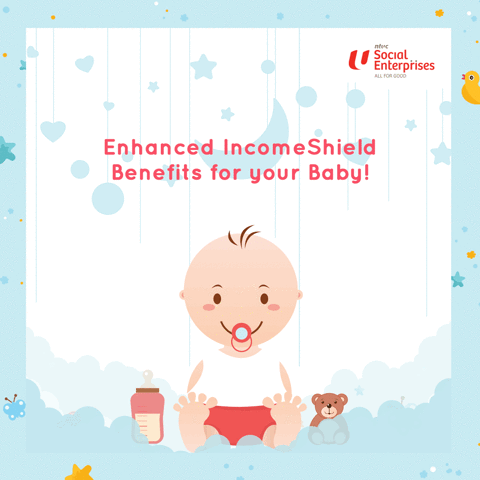 Get your little one a complimentary once year NTUC Income health insurance coverage through the NTUC Good Start Bundle
4. Infant Care Arrangement
You will need to make infant care arrangements once the 4-month maternity leave is over. Depending on the arrangement you make, the cost may vary. Here's a breakdown of some common options.
This cost is an estimate at best and you can read up more about how we calculated them in this article that we've previously written.
Read Also: Which Makes Most Financial Sense? Domestic Helper vs Nanny vs Infant Care
How Much Should You Expect To Spend In Your First Year?
While each of these cost areas may look manageable on its own, they can add up to a hefty price-tag.
* Calculation assumes baby is breastfeed for first 6 months
** Calculation assumes that parents do not rely on hand-me-downs or pre-owned items
Spending More DOES NOT Equate into Providing Better Quality Care
There is always a perception that spending more means giving your baby the best. This is not true.
An example is babies' vaccinations. Whether your baby gets his/her jabs at the polyclinic (for free) or at the private clinic (at a much higher cost), the vaccinations they receive are the same. It's not like paying more gets you something better.
Similarly, when it comes to formula milk powder, spending more on a "premium" brand doesn't equate into getting higher quality milk.
As for infant care arrangement, spending more to hire a full-time nanny does not mean your baby will be taken care off in a better way than sending him/her to an infant care centre, or for them to be taken care of by their able-bodied grandparents. Many times, it simply depends on the comfort level and requirements that parents have with each type of arrangement.
Giving Your Child "A Good Start"
One easy way to ensure that you are comfortable with whatever you give your baby is to let them try something first. Make sure that you yourself are comfortable with the cost in the long term as well, as it's not always easy for babies to make changes once they get used to something.
For example, you can try out in small quantities first by using formula milk samples, which many brands are happy to give out. The same can also apply to infant care arrangements and enrichment classes they go for.
To better engage and support families with newborns and develop a lifelong relationship with parents early, the largest group of social enterprises in Singapore, NTUC Social Enterprise, has put together the NTUC Good Start Bundle.
Source: NTUC Good Start Bundle
The NTUC Good Start Bundle includes a NTUC FairPrice "FairMily" Kit worth up to $100. This is a baby hamper that includes many essentials for your little one and you.
You can receive some of these important baby essentials worth up to $100 through the NTUC Good Start Bundle.
The Good Start Bundle also gives complimentary one-year health insurance coverage, courtesy of NTUC Income. The insurance coverage is a timely reminder for parents not to neglect essential healthcare coverage for their children.
There is also an "Early Experiences Matter" book developed by NTUC First Campus. This book give essential tips for parents on how they can engage with their little ones in their learning journey from young.
The newest addition to the Good Start Bundle is Toddlers' Thursday. It provides free entry for one child (age 3 years and below) and one adult every first Thursday of the month to eXplorerkid at Downtown East and AMK Hub. There is also complimentary entry to The Little Skool-House every first Thursday of the month, where children can learn the wonders of languages and literacy in interactive ways.
Families with Singapore citizen babies born between 1 January 2016 and 31 December 2019 are eligible to receive the NTUC Good Start Bundle.
If you have not heard of the NTUC Good Start Bundle, or have yet to sign up your baby for it, you can read up more and sign up on the Good Start Bundle website.
And if you have already signed up and received your NTUC Good Start Bundle, do not be surprised if you receive more goodies from time to time. That's because NTUC Social Enterprises are constantly adding to the Good Start Bundle, and all existing members who have signed up previously will also be entitled to receive new goodies when they are added to the Good Start Bundle.
To stay updated on any new perks given, you can follow NTUC Enterprise on their Facebook page.
Do you agree with our cost breakdown? Are you spending more or less on your newborn first year? Share with us your experience on our DollarsAndSense Facebook page.